Ardi'ol is teaching young people the Bardi Way of life, keeping our language, law and country alive. Sharing our art & culture with the world!
About Ardi'ol Art & Culture
Ardi'ol is 100% owned, managed and operated by Bardi people and offers cultural experiences sharing traditional stories, song, dance, authentic art and more.
Visit our Art Gallery to purchase authentic local art as a small takeaway to remember your Ardi'ol experience. Cultural artefacts, fishing shirts, canvas prints, carved shells and Boab nuts, plus local bush medicines for sale.
We also have an online store at www.ardiol.org/shop for your convenience.
Ardi'ol Team
Aggie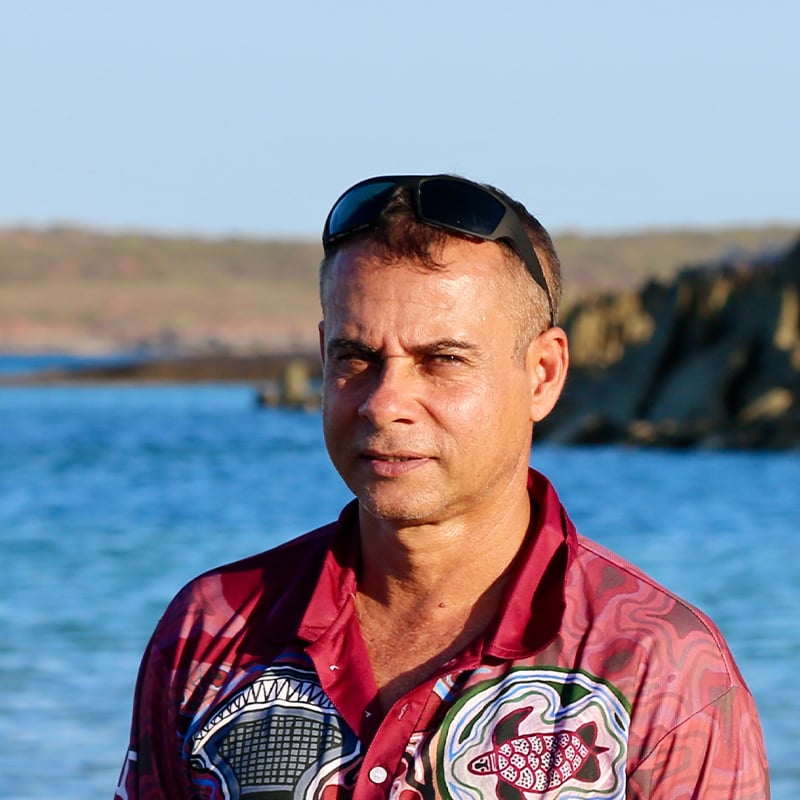 Wossy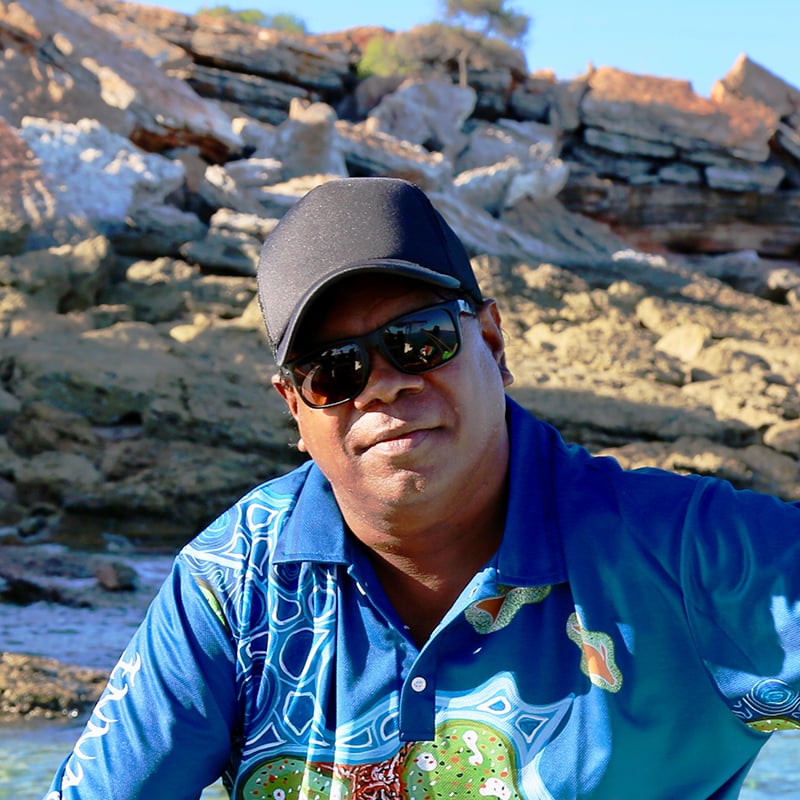 Ashley
The Ardi'ol Logo
Ardi'ol is a clan group of the Bardi tribe. It covers the areas of Ardyaloon Community, from Baninygoon (West) to Lirramarr (North).
The logo is our family's traditional design carved on a pearl shell, this is called a 'Riji'. It was handed down to our family over 100 years ago, and is six generations old. We still use it in our traditional ceremonies today, as it represents who we are.
Location
Ardyaloon (One Arm Point) is an Aboriginal Australian community town on the Dampier Peninsula, located in the Kimberley region of Western Australia.