Bardi Arts & Cultural Experiences
History & Culture Tour
Duration – 1 hour
When – Tuesdays & Fridays (times may vary)
Location – meeting point Ardi'ol Art Gallery, follow your guide to tour location Noyon (5 minute drive, 4WD required)
Price
Adult $88
Child $44 (ages 8 to 17yrs)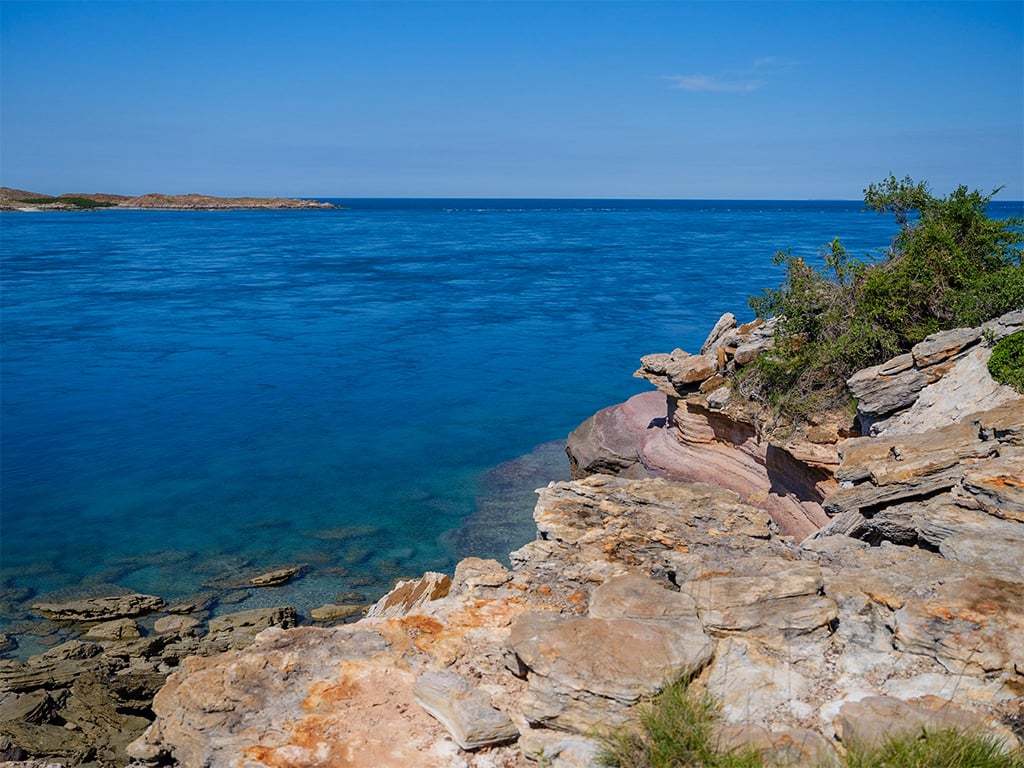 About the Experience
Journey back in time with Ardi'ol, where our ancestors walked the land, learning how traditional knowledge has been handed down over 7 generations and still practiced today.
Let us give you a taste of the Bardi way of life, listening to stories and songs with saltwater art under the baali (beach shelter) while taking in the spectacular island views.
Damper, Tea & Coffee will be provided.
What to bring
Cancellation policies
If we cancel
We require a minimum of four people to conduct our cultural tour. If we do not reach our minimum, we will offer you the choice between a full refund or a rescheduled date that suits you.
Ardi'ol reserves the right to cancel or postpone any tour due to cultural, seasonal, poor road conditions or any other unforeseen circumstances.
100% of the tour cost will be refunded or a credit given towards another tour.
If you cancel
As we have to book and coordinate several employees, we have the following conditions on cancellations and refunds.
We provide a full refund for any cancellation received no less than 24 hours prior to your tour.
Exemptions will include impacts of COVID-19, other exemptions may be applied due to extenuating circumstances, this is at the discretion of the Ardi'ol management.
No refund will be granted in the event a guest not arriving for their booking or if guests cancels within 24 hours of their tour departure.
In accordance with our duty to provide and maintain a workplace that is free of known hazards, Ardi'ol has adopted this policy to safeguard the health of our guests, employees and the community at large from COVID-19. All our employee's are fully vaccinated against COVID-19, we ask that if you are feeling unwell, present with any COVID-19 related symptoms, or have contracted COVID-19 that you kindly reschedule your tour.